Find out how much

your new Samsung Galaxy A12 will be
Device Price
RM26/mth
40GB sharable
Unlimited calls & SMS
to all networks (domestic)
Add on :
RM48/mth
30GB
4 shareline max
Device Price
RM19/mth
60GB sharable
Unlimited calls & SMS
to all networks (domestic)
Add on :
RM48/mth
30GB
4 shareline max
Device Price
RM9/mth
80GB Sharable
Unlimited calls & SMS
to all networks (domestic)
Add on :
RM48/mth
30GB
4 shareline max
Device Price
RM1/mth
100GB sharable
Unlimited calls & SMS
to all networks (domestic)
Add on :
RM48/mth
30GB
4 shareline max
Free business-grade
solution
Reach more customers
with ONE sms
Never miss a business call
with dedicated hunting line
Protect your business data
from online threats

Worry-free roaming
to these 13 countries
Add only RM20/month and get Unlimited Calls & SMS with 15GB roaming data
Device Price
RM399
40GB sharable
Unlimited calls & SMS
to all networks (domestic)
Add on :
RM48/mth
30GB
4 shareline max
Device Price
FREE
60GB sharable
Unlimited calls & SMS
to all networks (domestic)
Add on :
RM48/mth
30GB
4 shareline max
Device Price
FREE
80GB sharable
Unlimited calls & SMS
to all networks (domestic)
Add on :
RM48/mth
30GB
4 shareline max
Device Price
FREE
100GB sharable
Unlimited calls & SMS
to all networks (domestic)
Add on :
RM48/mth
30GB
4 shareline max
Free business-grade
solution
Reach more customers
with ONE sms
Never miss a business call
with dedicated hunting line
Protect your business data
from online threats

Worry-free roaming
to these 13 countries
Add only RM20/month and get Unlimited Calls & SMS with 15GB roaming data
Refer to your Account Manager or SME Business Partner, visit our Maxis Centres or call us at 1700-818-881 to get your device.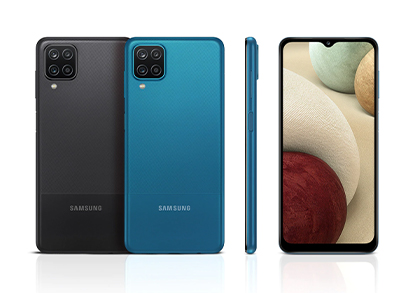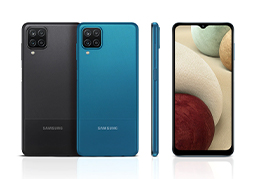 Looks as good as it feels
Galaxy A12 combines streamlined design aesthetics with classic colors. Refined curves make it comfortable to hold and provides easy screen navigation. Choose from Black and Blue colors.
Upgrade your mobile photography with Quad Camera
Snap memorable moments in clear detail with the 48MP Main Camera. Expand the viewing angle with Ultra Wide Camera. Customize focus with Depth Camera, or get closer to the details with Macro Camera.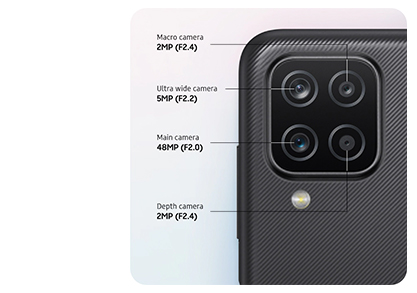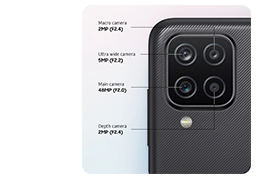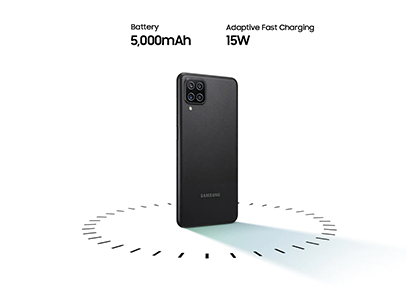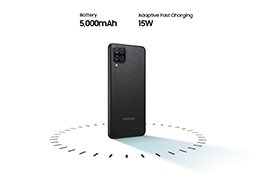 Power that keeps you going
Stay ahead of the day with a battery that won't slow you down. The 5,000mAh (typical)* battery lets you keep doing what you do, for hours on end. And with up to 15W of Adaptive Fast Charging, Galaxy A12 quickly gets back to full power.