Find out how much

your new Samsung Galaxy A42 5G will be
Device Price
RM59/mth
40GB sharable
Unlimited calls & SMS
to all networks (domestic)
Add on :
RM48/mth
30GB
4 shareline max
Device Price
RM49/mth
60GB sharable
Unlimited calls & SMS
to all networks (domestic)
Add on :
RM48/mth
30GB
4 shareline max
Device Price
RM39/mth
80GB sharable
Unlimited calls & SMS
to all networks (domestic)
Add on :
RM48/mth
30GB
4 shareline max
Device Price
RM29/mth
100GB sharable
Unlimited calls & SMS
to all networks (domestic)
Add on :
RM48/mth
30GB
4 shareline max
Free business-grade
solution
Reach more customers
with ONE sms
Never miss a business call
with dedicated hunting line
Protect your business data
from online threats

Worry-free roaming
to these 13 countries
Add only RM20/month and get Unlimited Calls & SMS with 15GB roaming data
Device Price
RM1,099
40GB sharable
Unlimited calls & SMS
to all networks (domestic)
Add on :
RM48/mth
30GB
4 shareline max
Device Price
RM999
60GB sharable
Unlimited calls & SMS
to all networks (domestic)
Add on :
RM48/mth
30GB
4 shareline max
Device Price
RM499
80GB sharable
Unlimited calls & SMS
to all networks (domestic)
Add on :
RM48/mth
30GB
4 shareline max
Device Price
FREE
100GB sharable
Unlimited calls & SMS
to all networks (domestic)
Add on :
RM48/mth
30GB
4 shareline max
Free business-grade
solution
Reach more customers
with ONE sms
Never miss a business call
with dedicated hunting line
Protect your business data
from online threats

Worry-free roaming
to these 13 countries
Add only RM20/month and get Unlimited Calls & SMS with 15GB roaming data
Refer to your Account Manager or SME Business Partner, visit our Maxis Centres or call us at 1700-818-881 to get your device.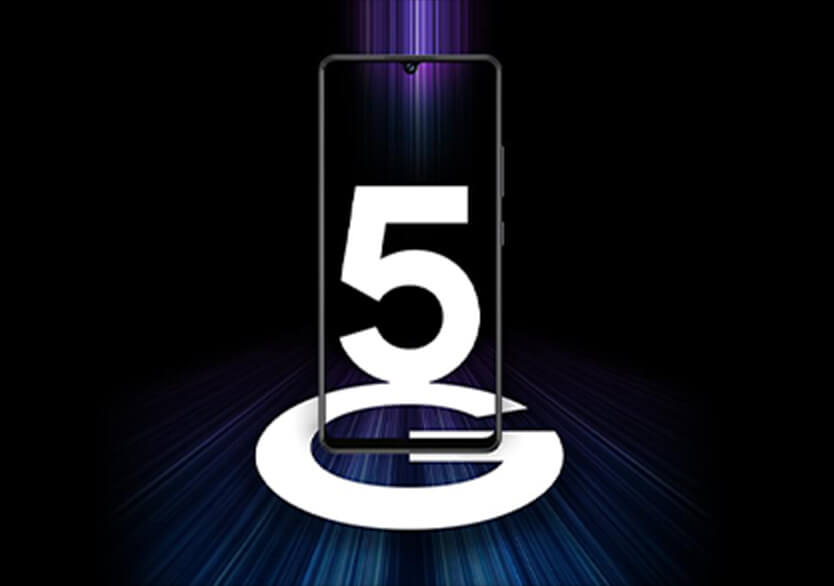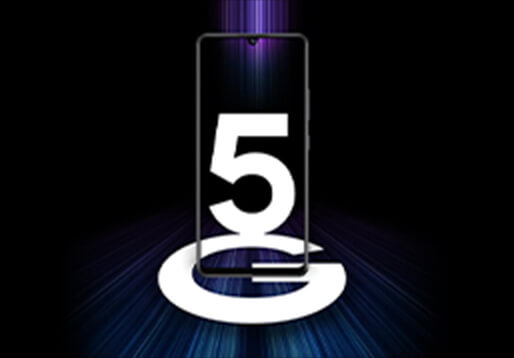 Awesome 5G for everyone
Phenomenal download speeds, buffer-free streaming* and smoother video calls. Galaxy A42 5G unlocks the awesome power of 5G* network connectivity for everyone. Download Full HD movies at speeds that'll simply blow your mind. Say goodbye to lag when video calling mates. Create instant #FOMO and share pics and videos in the blink of an eye, perfect for social butterflies. With the Galaxy A42 5G, you can do all the things you love, faster than ever before.
Charge less. Do more.
Make the most of it without worrying about running out of juice. A powerful, Long Lasting 5,000mAh (typical)* battery and 15W Fast Charging means you can play, surf, share, stream and download to your heart's content.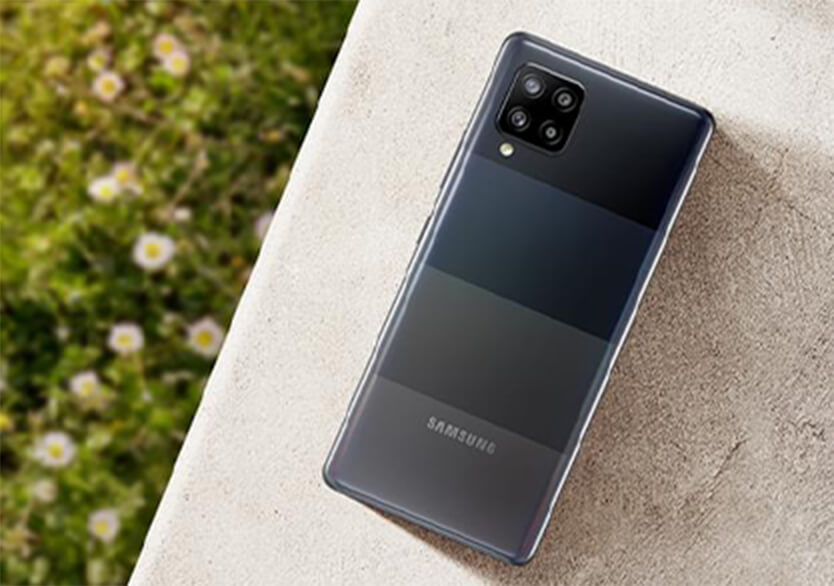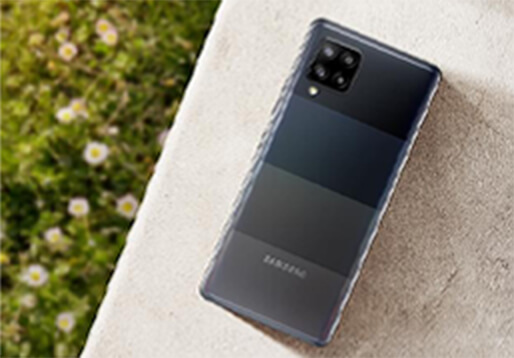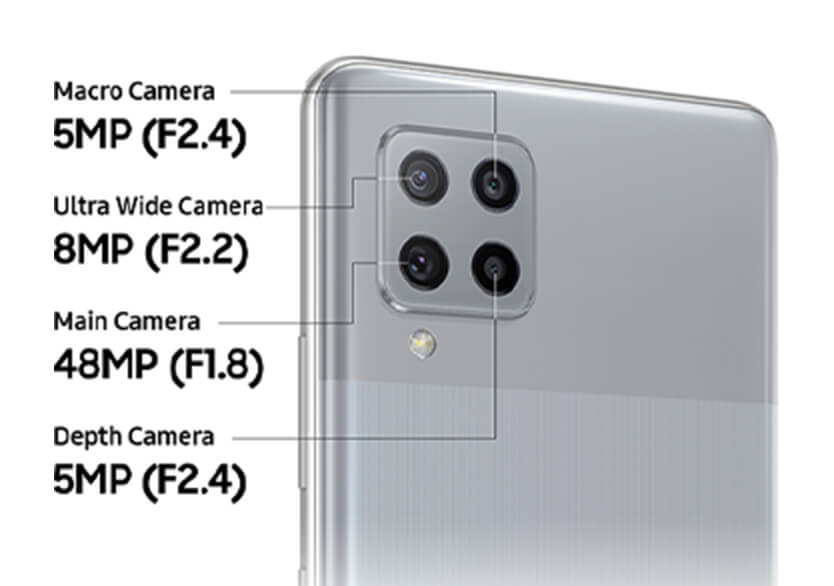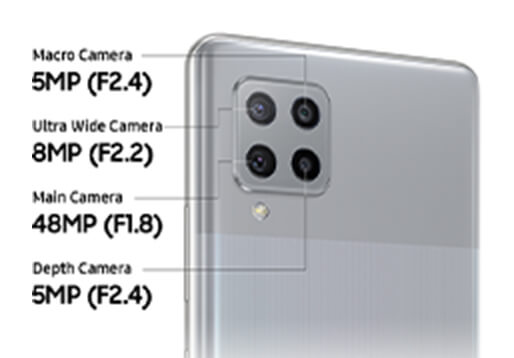 Give it your best shot
Insta-friendly selfies. Ultra wide panoramas. Detail-rich macros. Stunning portraits. Galaxy A42 5G has four rear cameras to unleash your inner photographer. The 48MP Main Camera shoots in stunning 4K. The 20MP Selfie Camera with Smart Beauty helps you look your best from any angle. The Ultra Wide camera makes sure no one's left out. And if that's not enough, a 5MP depth camera allows you to create a natural-looking Bokeh effect.